Zirconium has been regarded as a precious stone since ancient times due to its rich and colorful color, playing a decorative role in human life. As people's understanding of zirconium deepens, the application of zirconium has penetrated into every aspect of our life. For example, all kinds of buildings, ceramics, knives, ornaments, etc., as well as the military and nuclear power fields are also featured with zirconium.
Zirconium is mainly used in ceramics and refractories in the form of zirconium silicate and zirconia. Only 3 to 4 percent of zirconium ore is processed into metallic zirconium, or sponge zirconium, which is further processed into various zirconium materials. Zirconium has excellent nuclear properties because of its small thermal neutron absorption section, and the nuclear grade zirconium is used as the structural material of nuclear power aircraft carriers, nuclear submarine and civil power reactors, and the hull of the uranium fuel element. Another important use of zirconium metals is in the manufacture of alloys with excellent properties, such as aluminum zirconium alloy, copper zirconium alloy, iron zirconium alloy, and nickel zirconium alloy, zirconium tin alloy, and niobium zirconium alloy and so on.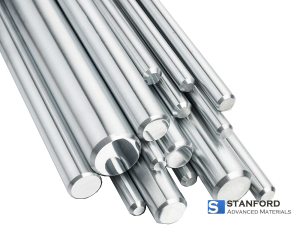 Currently, the most used materials in the industry are zircon, while a small number of zirconium compounds and metals. Zirconium ore and mineral powder are mainly used in refractory, casting, abrasive, ceramic and electronic industries. Zirconium compounds, mainly zirconia, are used in refractories, abrasives, electronic materials, glass additives, gemstones, sensitive materials and precision ceramics.
Zirconium metals can be classified into atomic and industrial grades by use. Atomic energy grade zirconium refers to the zirconium with content of hafnium less than 0.01% in the metal, also known as hafnium zirconium or reactor-grade zirconium, which is mainly used in nuclear reactors as nuclear fuel sheathing materials and core structural materials. In the chemical industry, smelting, and other industries, zirconium does not need to be separated. Generally, zirconium containing about 2.5% of hafnium is classified as industrial-grade zirconium.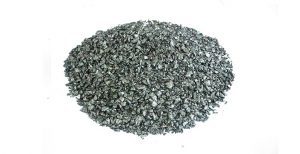 As an active metal, zirconium forms an oxide film at room temperature, which gives zirconium and its alloys excellent corrosion resistance. Moreover, zirconium also has good mechanical and heat transfer properties, as well as significant cost advantages, which makes it an excellent corrosion-resistant structural material in today's petrochemical industry.
The zirconium applied in chemical acid-resistant equipment, military industry, and electronic industry is called industrial grade zirconium. In terms of processing difficulty and technological level, zirconium metal and its alloy products are at the top of the industrial chain.
Stanford Advanced Materials supplies high-quality zirconium products to meet our customers' R&D and production needs. Please visit http://www.samaterials.com for more information.