In order to enable the equipment to work in a variety of harsh environments, structural ceramics, as a new material with excellent mechanical, thermal and chemical properties, have gradually replaced similar metal products and occupied an important position in modern industry. Among them, zirconia ceramics, which has excellent mechanical and thermal properties, has become a famous strength in the field of structural ceramics.
Zirconia cylinder liner and plunger
Zirconia ceramic cylinder liner and plunger have the characteristics of wear resistance, corrosion resistance, high-temperature resistance, high strength, high hardness, long service life and high impact resistance, which are widely used in oil and gas operation equipment such as mud pump, oil pump, injection pump, and fracturing pump. Compared with metal products, its product performance has been improved by 8-10 times, which greatly improves the efficiency of oil and gas exploitation, reduces the cost of exploitation, and has good economic and social benefits.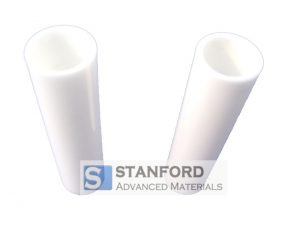 Sander accessories
With the wide use of new energy and nano-new materials, horizontal sand mill, vertical sand mill, mixing mills and other kinds of ultra-fine grinding equipment demand is rising. Because of its excellent performance, small wear and other advantages, zirconia ceramic accessories (including zirconia grinding media, turbine and left wheel, zirconia rods, grinding block, sieve, etc.) effectively improve the grinding efficiency of grinding equipment and reduce wear, so it is widely used in electrode materials, nanomaterials, ink, medicine, chemical industry, ceramics, and other industries.
Wear-resistant ceramic
Zirconia wear-resistant ceramics have the advantages of large hardness, high strength, good wear-resistant performance, long service life, heat shock and so on, and can withstand all kinds of tests in a harsh working environment, so it is often used for grinding and polishing materials, wear-resistant coating, pipe or equipment lining, equipment structure parts, and other fields. Common zirconia wear-resisting ceramic products are a wear-resisting cylinder, wear-resisting block, lining board, lining brick and liner, and so on, different product types and specifications can be selected according to different equipment and usage.
Yellow zirconia
The yellow zirconia is mainly used in various zirconia wire drawing wheel, wire drawing wheel, tower wheel. It has the characteristics of high strength, corrosion resistance, high wear resistance, good self-lubrication, good thermal stability, fatigue resistance, and high-cost performance.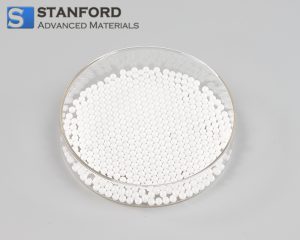 Zirconia grinding media and ball
Zirconia grinding balls are prepared by isostatic pressure process with micron and sub-nano zirconia and yttrium oxide as raw materials. Due to the characteristics of extremely low grinding loss, high density, strong toughness, high hardness, high temperature resistance, acid and alkali resistance, corrosion resistance, magnetic resistance, etc., it is often used in the ultra-fine grinding and dispersion of materials requiring "zero pollution" and high viscosity and high hardness, which is common in electronic ceramics, magnetic materials, zirconia, medicine and food, pigments, dyes, inks, special chemical industries.
Stanford Advanced Materials supplies high-quality zirconia products to meet our customers' R&D and production needs. Please visit https://www.samaterials.com/ for more information.