Zirconium-based getter material refers to the alloy with high absorption active gas characteristics formed by adding other elements based on zirconium.
Before sealing in vacuum tubes and devices, the material must be heated and activated under vacuum conditions for fast and effective gettering. The function of activation is to remove the passivation film formed on the surface during the manufacturing and storage process to expose the fresh surface, which is conducive to the overall gettering, so as to achieve the purpose of absorbing a large amount of oxygen, nitrogen, hydrogen, carbon monoxide, carbon dioxide, hydrocarbons, and water vapor.
Zirconium-aluminum alloy, zirconium-graphite, and zirconium-vanadium-iron alloy are widely used zirconium-based getter materials today.
Zirconium-aluminum alloy getter
Zirconium-aluminum alloy getter can be made into ring-shaped material and composite strip-shaped material.
(1) Ring-shaped material. The material has poor gettering performance at room temperature and is usually not used for gettering at room temperature. This material is commonly used in electronic tubes, various vacuum devices, special lamps, inert gas purification, zirconium-aluminum getter pumps, etc.
(2) Composite strip material. The advantage is that the amount of mercury can be accurately controlled, and it does not decompose or generate mercury vapor below 500°C, thereby greatly reducing environmental pollution, preventing workers from mercury poisoning, and improving lamp quality and life. It has been widely used in fluorescent lamps and energy-saving lamps.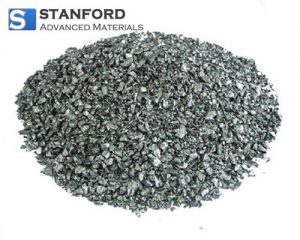 Zirconium graphite getter
Zirconium graphite getter is often used in high-reliability and long-life vacuum tubes and devices for long-term operation and storage, such as traveling wave tubes, X-ray tubes, trigger tubes, ceramic tubes, and laser tubes.
Zirconium-vanadium-iron alloy getter
Zirconium-vanadium-iron alloy getter is a low-temperature activated getter material composed of zirconium, vanadium, and a small amount of iron. It is divided into two types:
(1) Zirconium vanadium ferroalloy getter material, smelted by 70%zr+24.6%V+5.4%Fe in electric arc furnace or medium frequency induction furnace under vacuum or filled with inert gas, then crushed, pulverized, and then pressed into getter elements.
(2) (Zirconium vanadium ferro)/zirconium getter material. It is made by adding the zirconium vanadium ferroalloy powder prepared in (1), adding zirconium powder in a certain proportion, mixing evenly, and then pressing, high temperature and high vacuum sintering and other processes. into a suction element. Product forms are powder, flakes, rings, and strips.
These two zirconium-vanadium-iron alloy getters are low-temperature activated getters, and the activation process is as follows: the temperature is 400-600°C, the vacuum degree is 10-2-10-4Pa, and the maintenance is 10-30min. The working temperature is from room temperature to 350℃.
Zirconium-vanadium-iron alloy getter is widely used in stainless steel vacuum insulated cups (bottles), solar vacuum water heaters, high-efficiency oil-insulated pipes, and vacuum tube containers that are only allowed to operate at 500°C.
For more information, please visit https://www.samaterials.com/.