Zirconia ceramics enter the consumer electronics represented by mobile phones in three subdivisions.
The main application area is the back cover of the mobile phone, which is mainly used to upgrade and supplement plastic, glass and metal materials.
The second is the patch or the case of the wearable device used for fingerprint identification, which mainly benefits from the increase in the installed rate of the fingerprint reader and the replacement of sapphire.
Finally, it is used for small structural parts such as lock screen and volume button, which is a continuation of the ceramic button business in the era of the functional machine.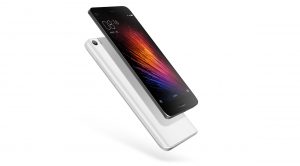 In contrast, zirconia has a density of 6 grams per cubic meter, the heaviest of all materials. Fortunately, zirconia ceramics can be controlled by thickness, keeping the total weight to a level lighter than glass. Besides, the back set of fine CNC processing required time and high cost because of the superior wear-resisting performance of ceramics. As a result, zirconia has exploded more quickly in areas such as fingerprint recognition, wearable devices and the back cover of mobile phones, where it is more cost-effective.
Apple Watch
As early as April 2015, the Apple Watch went on the market and used zirconia ceramic material as the rear cover appearance for the first time, which brings the wearables' ceramic facade to a climax. Compared with metals and plastics, zirconia ceramics are wear-resistant and skin-friendly, making them more suitable for use on wearable devices. In addition, the airtightness and waterproof of wearable devices determine that most of them adopt wireless charging mode, and the ceramic material is used as the rear cover with small signal shielding, which is obviously superior to the metal material.
Due to the aesthetic and waterproof considerations, most wearable devices have the function of wireless charging, and the wireless charging scheme of the non-metal back shell is easier to design. From the perspective of shielding efficiency, zirconia ceramics, as a non-metal material, have no shielding effect on electromagnetic signals, and will not affect the internal antenna layout at all. Therefore, it can be conveniently shaped into a whole, instead of making an ugly segmented structure like aluminum magnesium alloy. Arguably, Apple's Apple Watch led the trend of zirconia ceramics being the back cover of wearables.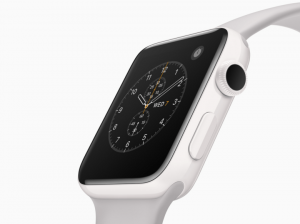 Wearable devices
In addition, zirconia ceramics also have the following advantages as wearable devices. As mentioned above, zirconia ceramics have higher dielectric constants that make fingerprint scanners work more sensitively and cost significantly less than sapphires. The Mohs hardness of zirconia ceramics is around 8.5, which is very close to that of sapphire 9. Given all the advantages of zirconia ceramics, it is expected that it will become the preferred rear cover material in the field of wearable devices in the future.
Stanford Advanced Materials supplies high-quality zirconia ceramics and related machining products to meet our customers' R&D and production needs. Please visit http://www.samaterials.com for more information.