As we all know, a car is a product with an extremely demanding operating environment and working conditions, so the various components that make up this giant must have very superior functions. The zirconia ceramic structure has been widely used in auto parts.
Zirconia ceramic structure parts with excellent performance just make up for the lack of metal materials, so they began to be accepted by the automobile. For example, it has a long vibration tolerance of 20 grams; as parts used in combustion and exhaust systems, it can endure 50 ~ 60 ℃/S of thermal shock for a long time; due to the strong mechanical reliability of the zirconia ceramic, the failure rate is usually between 10 and 5; it can also be mass-produced and low in price, which is convenient for the formation of industrial management.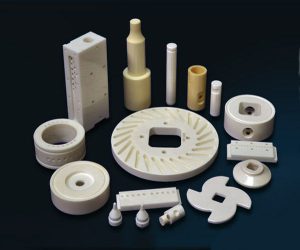 In recent years, scientists in the international special ceramics field have developed a large number of automobile special ceramics through hard research, and experiments and industrial applications have proved that the superior mechanical properties and high-temperature chemical properties of ceramic materials have far surpassed those of metal materials or other materials. At present, the applications of zirconia ceramic structure parts in auto parts industry are as follows.
Zirconia ceramic oxygen sensor
The zirconia ceramic oxygen sensor has high mechanical properties and reliability. As a component of clean exhaust, O2 concentration in automobile exhaust is measured, and the measured value is fed back to the gas and fuel supply system of the engine to keep the fuel always in full combustion state. Since all phases of the ceramic material are partially stabilized zirconia mixed with fully cubic, tetragonal and monoclinic crystals, the mechanical properties are superior during use and the heat generated by friction can be reduced.
Zirconia ceramic valve heater
In order to make the engine burn completely when starting, a heating device, the valve heater, is installed on the suction side of the engine, which is used to heat the air so that the fuel vaporizes and mixes completely. In order to control the temperature and improve the reliability of the device, the barium titanate ceramic PTC (thermistor) is used as the valve heater. After adopting the ceramic valve heater, the engine is in full combustion state when it starts, so as to improve thermal efficiency, energy saving, and purification and exhaust efficiency.
Zirconia ceramic engine
The application of special ceramics in the automobile has been popularized by the piston engine, and there will also be an auxiliary combustion chamber, piston head, cylinder liner, cylinder head, pressurized rotor, etc. Special ceramic materials such as silicon nitride, silicon carbide, and partially stabilized zirconia are also being considered for these parts.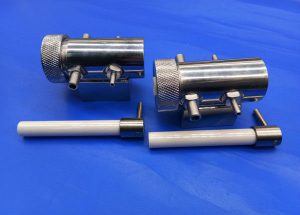 Zirconia ceramic sensor
The shock absorber of the high-class car is a smart shock absorber that is developed by using the positive piezoelectric effect, inverse piezoelectric effect and electrostrictive effect of sensitive ceramics. The smart shock absorber, with its ability to recognize and self-regulate the road, minimizes the vibration of cars on rough roads, making them comfortable for the passenger.
Intelligent ceramic wipers
The intelligent ceramic windshield wiper is made of barium titanate, which can automatically sense rainfall and adjust the windshield wiper to the best speed. Some other ceramic sensing elements, such as thermal, pressure, humidity and magnetic ceramic materials, can also be sensitive to temperature, humidity, condensation, anti-freezing, etc. with automatic control and adjustment.
In addition, many parts, and small devices used in automobiles are made of special ceramic materials, such as the electronic buzzer, ultrasonic vibrator, heat-absorbing glass, photocell, oil plug ring, oil seal, etc. These kinds of automobile products made of new special ceramic materials generally have high physical and chemical properties, such as anti-seismic, wear-resisting, anti-corrosion, high-temperature resistant, lightweight and easy to process and produce.
Please visit http://www.samaterials.com for more information.