With the advent of the era of 5G signals, intelligent wearable devices are bound to shift from metal to glass and ceramics. Especially, in the mobile phone panel industry, more and more mobile phone manufacturers began to use zirconia ceramic material. So what is the manufacturing process of zirconia ceramic cell phone panel?
Ceramic powder
Microcrystalline zirconium is generally used as the raw material for the shell of 3C products. Zirconia powder is the most widely used ceramic material for the shell of 3C products due to its good appearance treatment effect and the advantages of phase change toughening.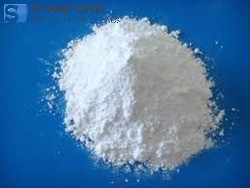 Ceramic Machining
Ceramic shell molding processes such as mobile phones and smart wear mainly include injection molding, dry pressing molding, and tape casting. Injection molding is similar to plastic injection molding, which is mainly used to produce small and sophisticated ceramic parts with complex shapes. In general, the larger the size, the less advantageous the injection molding; dry pressing mainly produces flat products with high production efficiency; tape casting is an important forming method for thin ceramic materials. The above three molding methods can be used to produce mobile phone panels.
1. Injection molding
Ceramic Injection Molding (CIM) is a new process for ceramic parts manufacturing combining polymer Injection Molding with ceramic manufacturing.
2. Dry Pressing
Dry compression molding is a method to make the powder into a certain shape of the blank body by applying external pressure through the plunger of the press. Due to the moisture content of powder under 7%, the subsequent sintering time is reduced, so the forming efficiency is high and the cost is low, but the density is not uniform.
3. Tape casting
Tape casting is an important forming method for thin ceramic materials with high productivity and automation, but the shrinkage rate of firing is as high as 20-21%. It can be used to prepare high-quality ceramic films with a thickness of 10-1000 microns. Tape casting is used in the ceramic panel of MI 5 mobile phones and the ceramic fingerprint cover of various mobile phones.
4. Debinding and sintering
Debinding is the removal of organic matter from the body of an injection-molded billet by heating or other physicochemical means.
Under the action of high temperature, with the extension of time, the green body finally becomes a hard polycrystalline sintered body with a certain microstructure, which is called sintering. Sintering is a process to reduce the pores in the forming body, enhance the combination of particles and improve mechanical strength.
5. Postprocessing
The panel of 3C products, such as mobile phones and smart wearers, has very high requirements on the surface effect of engineering ceramics, such as smooth and clean surface, precise geometric size, fingerprint protection, and so on. This requires a complex post-processing process, including CNC machining, grinding, polishing, laser /PVD, AF processing, etc.
The above is all about the production process of the zirconia ceramic cell phone panel, I hope it can provide a reference for you. Stanford Advanced Materials supplies high-quality zirconia products to meet our customers' R&D and production needs. Please visit http://www.samaterials.com for more information.