Zirconium is an expensive corrosion-resistant metal material with excellent resistance to corrosion by acids and alkalis. In some media, it even exceeds metals with good corrosion resistance such as niobium and titanium. Zirconium alloys have been gradually used in recent years as structural materials for equipment and pipelines in the chemical industry due to their good corrosion resistance.
The commonly used zirconium alloy grades include Zr702 (UNSR60702), Zr704 (UNSR60704), and Zr705 (UNSR60705). Among them, Zr702 (UNSR60702) is widely used in chemical projects.
Basic characteristics of zirconium alloy
Zirconium alloy has good welding performance, stable chemical properties at room temperature, and outstanding corrosion resistance. However, its high-temperature chemical properties are lively and have a strong affinity for the pollution of oxygen, nitrogen, and hydrogen in the ambient gas, and dust and humidity in the operating environment. As the temperature rises, its chemical activity sharply increases, and it forms ZrH2 with hydrogen at 200 ℃; it can form ZrO3 with oxygen at 300 ℃; it reacts with oxygen in the air above 550 ℃ to form a porous brittle oxide film; at 600 ° C, zirconium absorbs nitrogen to form ZrN; it absorbs oxygen and severely embrittles the material at above 700 ℃. As the temperature increases, its absorption capacity and reaction speed increase. Therefore, the high temperature environment and welding seams generated by welding are the keys to restrict chemical equipment.
The excellent corrosion resistance of zirconium alloys comes from the oxide film formed on its surface and depends on the integrity and robustness of the oxide film. When zirconium alloy absorbs a certain amount of oxygen, nitrogen, hydrogen and other gas impurities, its mechanical properties and corrosion resistance will drop sharply. Therefore, strengthening the protection of environmental dust, humidity and heat-affected zone surfaces and the back of welds is a key element of quality control during welding.
Problems prone to welding of zirconium alloys
High temperature is the natural enemy of zirconium alloys with great changes in corrosion performance. Zirconium generally reacts easily with the atmosphere at high temperatures. It starts to absorb oxygen at 200 ℃, hydrogen at 300 ℃, and nitrogen at 400 ℃. The higher the temperature, the more intense the reaction. Because zirconium is active against oxygen, nitrogen and hydrogen, it must be protected with a high-purity inert gas or welded in a good vacuum chamber.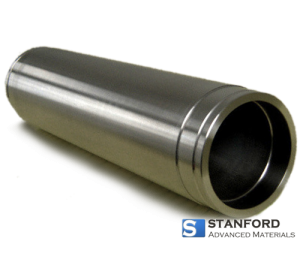 During zirconium welding, the weld seam and heat-affected zone are easily polluted by oxygen, hydrogen, nitrogen and other elements in the air, forming hard and brittle compounds, and producing a brittle needle-like structure, which increases the hardness and strength of the welded joint , while the plasticity declines, and the corrosion resistance is also greatly reduced. Therefore, zirconium welding should fully protect the molten pool, weld and heat-affected zone to completely isolate the air.
The welding of zirconium alloys is generally performed by the welding method of tungsten inert gas shielded arc. Other welding methods include electron beam welding, plasma arc welding and resistance welding. Its welding performance is close to that of titanium metal welding. Due to the small thermal expansion coefficient and elastic modulus of zirconium, the welding deformation and weld residual stress are relatively small. It is recommended that the stress relief time of the weld at 1100 ° F (594 ℃) be 1 hour/inch thickness.
Another major problem of zirconium welding is that the weld is prone to soften too much and cause the weldment to be distorted. When welding zirconium, the welding piece should be properly fixed and double-sided welding should be used as much as possible. Except for titanium, niobium, silver, and vanadium, zirconium cannot be directly welded to other metals. Therefore, choosing a clean operating environment and strengthening the isolation and protection of welds and heat-affected zones are the keys to ensuring the quality of zirconium alloy welding.
Stanford Advanced Materials supplies high-quality zirconium alloys to meet our customers' R&D and production needs. Please visit https://www.samaterials.com/ for more information.