Zirconium is abundant in the earth's crust, and the natural silicate ores containing zirconium are called zircon or hyacinth. Since zirconium and hafnium have similar properties, zirconium and hafnium in nature always coexist, and the hafnium coexisting with zirconium generally only accounts for 1%-2% of the weight of zirconium and hafnium.
Zirconium metal and zirconium compounds
Zirconium metal has unique nuclear properties and is an important material for nuclear reactors. More than 90% of zirconium metal is used in nuclear reactions, as fuel tanks in nuclear power plants and as packaging materials for atomic fuel in nuclear-powered ships. In addition, zirconium metal has a series of properties, such as good heat resistance, plasticity, and corrosion resistance, and is widely used in electronics, chemistry, metallurgy, steel, defense, and other industries.
Zirconium compounds also have excellent physical and chemical properties and are widely used in ceramic knives, grinding media, precision machining and casting, optical glass, optical fibers, electronic ceramics, precision ceramics, petroleum cracking, jade processing, aerospace and other fields.
Major deposits of zirconium
1) Seaside placer type, such as mines on the east coast of Australia.
This type of deposit is often formed in the wave strike zone of the seashore, and is distributed in a narrow and long manner along the seashore, extending from several kilometers to more than 100 kilometers, and the thickness is generally tens of centimeters. Due to coastal changes, some deposits have become buried deposits. In addition to zircon, heavy minerals often contain ilmenite, rutile, monazite, etc., which can be comprehensively utilized.
2) Anisotropic nepheline-bearing syenite deposits, such as the Kola Peninsula Khibiny deposit in Russia, etc.
3) Zirconium-bearing albite alkaline rock deposits. Ore minerals are mainly spar, zircon, water zircon, etc., and other symbiotically available minerals.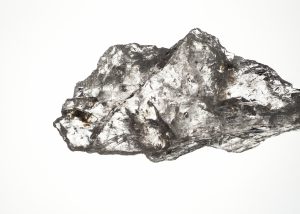 Mineral composition of zirconium
Zirconium and zirconium-related products are almost entirely supplied by zircon and baddeleyite, with zircon being the main mineral. The color of zircon varies from colorless to a variety of colors including pale yellow, brownish yellow, orange-yellow, reddish brown, and brown, and some zircon form crystals with gemstone properties.
Physical and chemical properties of zircon
Zircon is zirconium orthosilicate and its molecular formula is ZrSiO4. Pure zircon is rare in nature, and most of them contain impurities such as iron, chromium, aluminum, and calcium.
Zircon has a Mohs hardness of 7-8, a tetragonal system, metallic luster or vitreous luster, and is generally transparent or opaque in brown, light gray, yellow, blue, etc. Weakly conductive, non-magnetic, or weakly magnetic. Zircon is generally insoluble in acids and alkalis.