Introduction of Zirconium Silicate
Zirconium silicate is a non-toxic, odorless white powder. It is usually made of natural high-purity zircon sand concentrate, which needs to be processed by ultra-fine grinding, iron removal, titanium processing, surface modification treatment and other processes. Zirconium silicate powder is a high-quality and inexpensive ceramic glaze opacifier, brightener, anti-seepage agent and stabilizer.
Main roles of Zirconium Silicate
Improve the hardness of ceramic glaze
Zirconium silicate has good chemical stability, and can significantly improve the separation performance of ceramic glaze and improve the hardness of ceramic glaze;
Whitening effect
Zirconium silicate powder can whiten ceramic glazes.
Application of zirconium silicate in the traditional ceramic industry
Zirconium silicate is mainly used for high-temperature opaque glaze in daily ceramics and sanitary ware.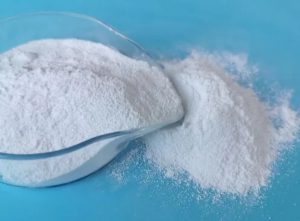 Many companies add a small amount of zirconium silicate or zircon powder to polished tiles and glazed products to increase stability.
Another function of zirconium silicate in the traditional ceramic glaze is to increase the hardness of the ceramic glaze and improve its wear resistance of the glaze. Zirconium silicate is generally used in raw glazes with little or no zircon powder. Compared with zircon powder, zirconium silicate powder is finer and brighter.
Engobe generally uses zirconium silicate, which can increase the whiteness of the engobe and adjust its expansion coefficient and stability.
Zirconium silicate has a good effect when added to the medium and high-temperature glaze of raw materials. A certain amount of zirconium silicate is generally added to the high-gloss and matt glazes of sanitary ware and glazed porcelain tiles.
Conclusion
Zirconium silicate is a high-quality and inexpensive opacifier, which is widely used in various architectural ceramics, sanitary ceramics, daily-use ceramics, and first-class ceramics. Zirconium silicate has also been further used in the production of color picture tubes in the TV industry, emulsified glass in the glass industry, and enamel glaze production. Zirconium silicate is also widely used in refractory materials, glass furnace zirconium ramming materials, castables and spray coatings due to its high melting point.