Introduction
Hydrogenation is one of the main methods for producing zirconium powder in the industry. This method refers to the process of preparing metal zirconium powder by hydrogenating and dehydrogenating bulk metal zirconium. The product metal zirconium powder prepared by the method has a purity of more than 98%, and can be mainly used in powder metallurgy additives and pyrotechnic industries.
Reaction Process
Zirconium has good plasticity and is difficult to be crushed by mechanical means, but it can be transformed into a brittle intermediate product zirconium hydride for further processing.
When hydrogen is sufficient, zirconium reacts with hydrogen to form zirconium hydride, releasing a lot of heat. The reaction formula is:
Zr+H2→ZrH2
When dehydrogenated by heating under a vacuum, zirconium hydride decomposes into metallic zirconium. The reaction formula is:
ZrH2→Zr+H2
Zirconium hydride is a non-stoichiometric substance in the interstitial phase, and the hydrogen content (x) can vary from zero to 2 with different process conditions. When x>1.65, it is brittle zirconium hydride, and the brittleness increases with the increase of x value. Zirconium powder can be obtained by grinding the brittle zirconium hydride finely and then dehydrogenating it in a high-temperature vacuum.
According to the requirements for product purity, the bulk zirconium raw materials used for hydrogenation include sponge zirconium, zirconium ingots, or zirconium scraps in zirconium processing; in order to ensure product quality, high-purity hydrogen must be used; the hydrogenation process should be in a well-airtight environment in a stainless steel reaction tank.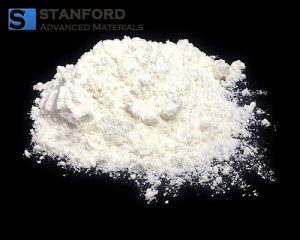 Specific steps are as follows:
After the reaction tank is filled, vacuum until the pressure is lower than 0.1Pa, heat to a temperature of 873-973K, and stop vacuuming.
Introduce high-purity hydrogen for hydrogenation. Sponge zirconium and zirconium shavings have a large specific surface area, which can be met by hydrogenation once. The dense zirconium with a large size needs to undergo multiple hydrogenation and dehydrogenation treatments at high temperatures to make it fully burst to ensure that the product is easy to grind. As long as the temperature and pressure of the hydrogenation process are well controlled, zirconium hydride with the desired hydrogen content can be obtained.
After the hydrogenation reaction is completed, continue to pass hydrogen to cool to room temperature, then extract the residual hydrogen, slowly fill in argon or air, and start unloading.
Put block zirconium hydride into a grinding tank, add the appropriate amount of water or ethanol to grind, then sieve and dry to get zirconium hydride powder. This zirconium hydride powder can be used as a heat-burning agent or powder metallurgy additive.
Spread the dried zirconium hydride powder into a thin layer in a tray, then put it into a dehydrogenation tank, and heat it slowly under a vacuum. Zirconium hydride releases a large amount of hydrogen at a temperature of about 673K.
When the temperature rises to 873-973K and the vacuum pressure reaches below 0.1Pa again, cool the dehydrogenation tank to room temperature, slowly pour water or ethanol into it, and then unload.
After grinding, sieving, and drying, the product zirconium powder is obtained.
Advantages
The zirconium powder produced by this method can maintain the content of metal impurities at the level of the raw material while ensuring that it is not contaminated by the container, and the content of some volatile impurities will be reduced, but the content of gas impurities, especially oxygen, will be reduced. Increase. The average particle size of zirconium powder can reach 5-10μm, and finer particle sizes can be separated through liquid countercurrent classification. The finer the particle size of the zirconium powder, the higher the oxygen content.
Attention
Zirconium powder, zirconium hydride powder, and hydrogen are flammable and explosive substances, and fine zirconium powder can oxidize, spontaneously ignite or explode even at room temperature. Explosion-proof measures should be taken during the production, storage, transportation, and use of zirconium powder to ensure safety.
For more information, please visit https://www.samaterials.com/.